About Shinetsu Silicone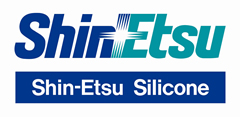 In 1953, Shin-Etsu Chemical became the first firm in Japan to venture into the silicones business. In the decades since, Shin-Etsu has created a diverse line of products designed to exploit the unique and useful properties of silicones. Today, our offerings include over 5,000 products that meet user needs in a wide range of industries, including electric/electronics manufacturing, the construction industry, the auto industry, cosmetics and toiletries, and the chemical industry.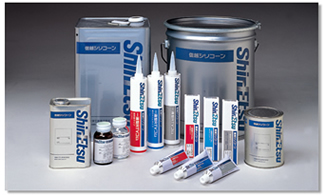 The Company's operations have spread beyond Japan's shores; we now have production facilities and marketing bases in countries around the globe, including the USA, South Korea, China, Taiwan, Singapore, Thailand and the Netherlands. We have organized our supply framework to enable direct access to the world's markets and enhance our responsiveness to customer needs. As a result, we have grown to become the No.1 silicone manufacturer in Japan and one of the leading firms in this industry worldwide.

Since the launch of the Shin-Etsu Silicone brand more than a half-century ago, Shin-Etsu Chemical's constant goal has been to find new ways to utilize the versatility of silicones to benefit businesses just like yours.
About Shin-Etsu LED Silicone Materials
Silicones for LED applications are driving the evolution of LEDs.
LEDs (light-emitting diodes) consume less energy, are long-lasting, and are eco-friendly. As they have become higher in brightness, they have come to be used in a wide variety of applications. LEDs used for illumination and TV backlights in particular must provide long-lasting reliability, which makes silicone a vital material for the manufacture of such LEDs.

Silicone is used as an encapsulant and die-bonding adhesive, and manufacturers are working toward using it as a reflector material. Silicone is driving the evolution of LEDs.
Application examples
LED signs & displays
Automotive
Mobile phone
PCs
LCD TVs
Street light
Illumination & lighting
LED bulbs
Signals
Others